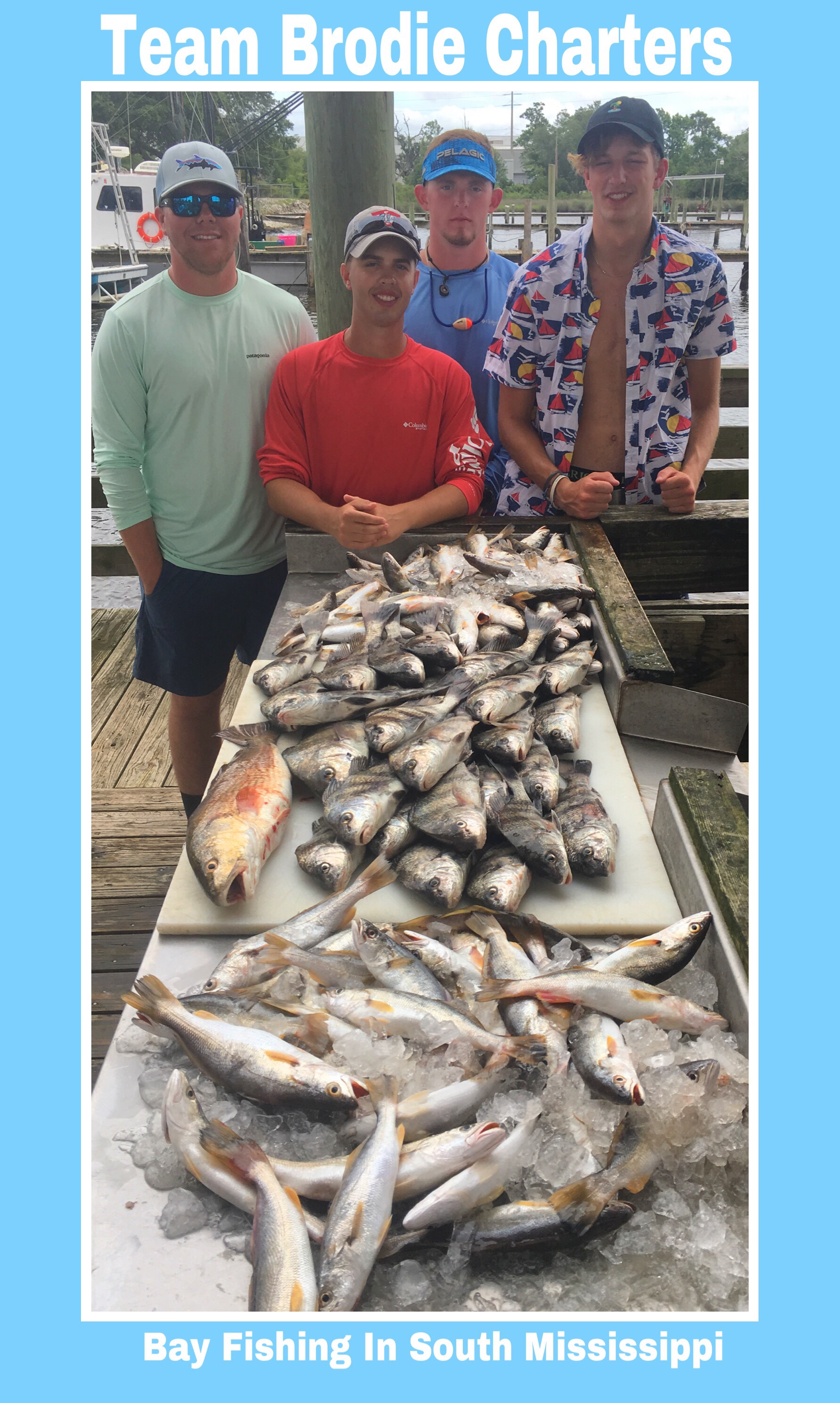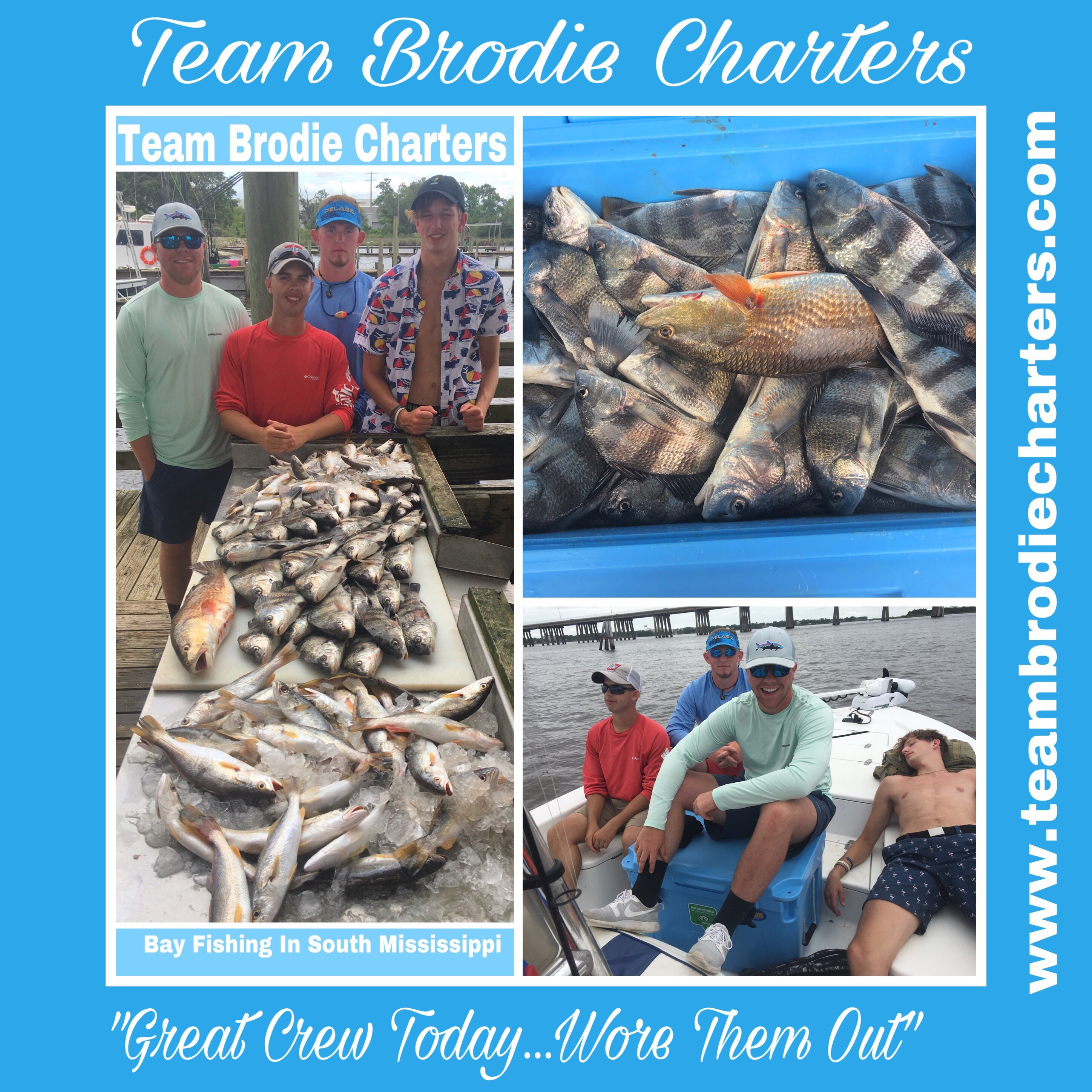 Another fun day today aboard Team Brodie Charters with anglers Peyton Craft, Curt Carter, Trevor Amason, and Caleb Harrison.
These young men were lots of fun, fished like mad men, and were rewarded with a fine mess of fish including: redfish, black drum, white trout, and ground mullet.
Call now (228) 697-7707 and book your light tackle bay fishing trip with Capt. Robert L. Brodie…just fun and relaxing fishing!