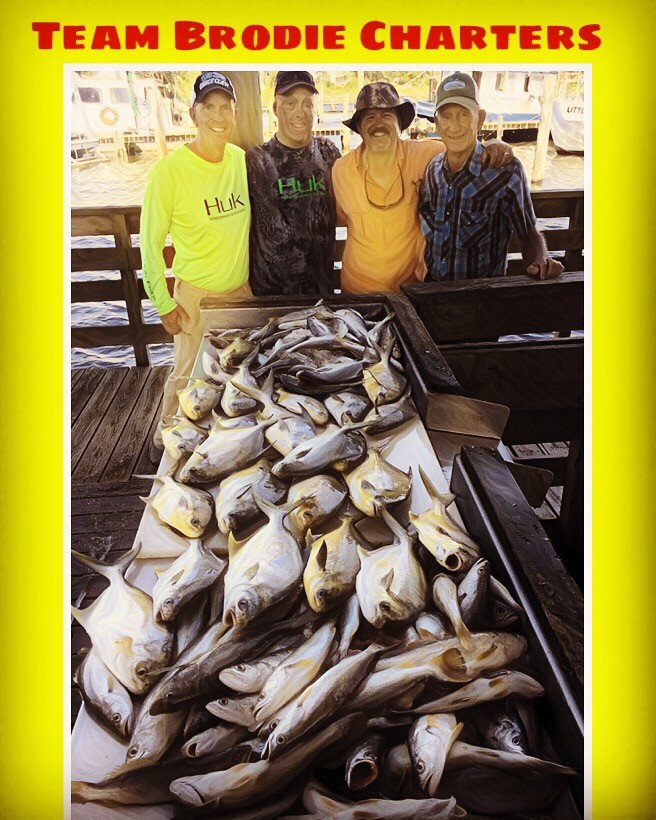 Well the Art Hughes group from Alabama were back once again, and they sure set the Florida pompano bar high today.
Yes sir…these awesome gentlemen had an epic day at the barrier islands fishing their tails off in bumpy seas, and putting 25 gorgeous and hard fighting pompano on ice.
Not only that, a quick stop at a reef in the morning delivered a fast paced white trout and ground mullet bite, and some of the ground mullet were fine fish. A total of 125 white trout and ground mullet was a great way to start the day.
The pompano were jumping all around us. Heck we had a free jumper land in the boat, and flew out the other side.
Great fun! So if you're looking for fun with one of the most experienced guides in these waters, well, he's waiting on you!
#pompano #floridapompano #surffishing #teambrodiecharters #biloxifishing #fishinginbiloxi #blackjackboats #fishing #mississippigulfcoast #mississippi #trout www.teambrodiecharters.com