The Mississippi Gulf Coast has many great things to offer its visitors, and its string of magnificent barrier islands including Petit Bois Island, Horn Island, East Ship Island, West Ship Island, and Cat Island are on top of the list for anglers and sightseerers alike. These beautiful offshore isles are part of the Gulf Islands National Seashore, and offer miles and miles of shallow flats and grass beds on their north side facing the Mississippi Sound. The isle's south side beaches kiss the Gulf of Mexico, and are carved with gullies, flats, bars, and other ever changing beach washouts that provide excellent fishing for a variety of fish.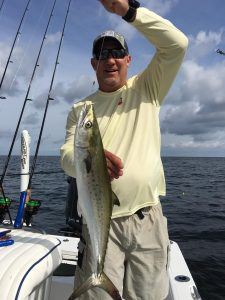 Like Mississippi's inshore waters anglers frequenting the pristine barrier islands never know what they might encounter. Species on that list may include: Florida pompano, gulf kingfish aka "whiting", Spanish mackerel, cobia, jack crevalle, sheepshead, redfish, speckled trout, huge stingrays, tripletail, black drum, and a variety of sharks both large and small.
Florida pompano and gulf kingfish aka "whiting" like to prowl the isle's shallow surf side especially in areas where the waves are stirring up the sandy bottom. Small clams, mantas shrimp, ghost crabs, and sand fleas are part of their diet, but small live shrimp or piece of fresh dead shrimp works well.
Black drum and redfish like swim to the shallows, and the islands have endless skinny waters to sight fish for both species. Early winter and well into spring are the best times for these two species, but redfish prowl these waters year round.
The north sides of the islands offer endless stretches of pristine grass beds, and schools of speckled trout will visit these sites to dine on all sorts of baitfish like mullet, pinfish, silversides, croakers, and such. Live shrimp or croakers are excellent baits for the speckled trout, but they will hit artificial baits like soft-plastics, spoons, and top-water plugs.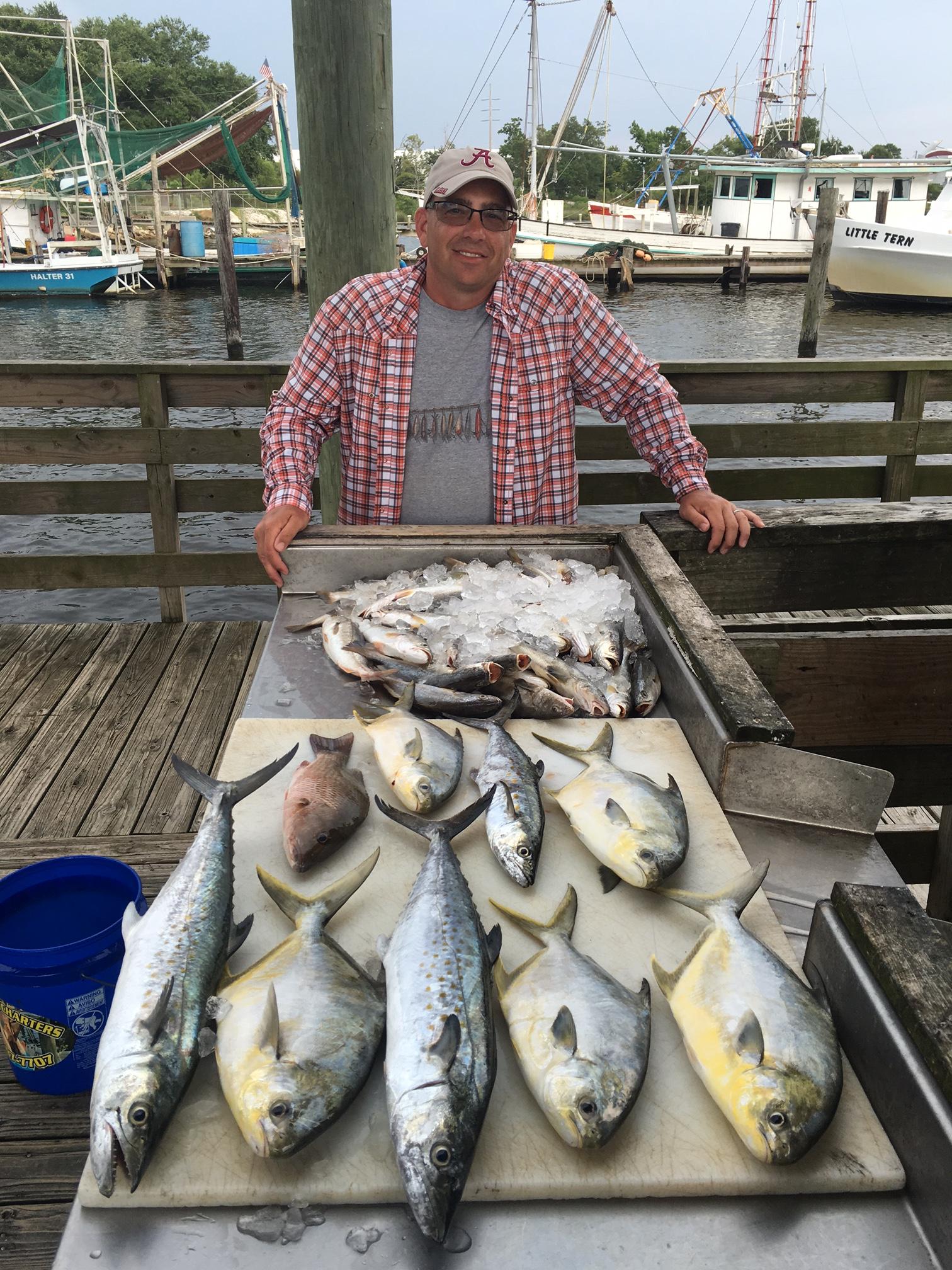 There are wrecks and fish havens scattered in the deeper waters surrounding the islands too, and awesome light tackle bottom fishing and chumming can be enjoyed practically year round when the weather
cooperates. At times cobia can be caught around the islands especially off wrecks and the many channel markers in the area, and bull redfish and hard fighting jack crevalles frequent these waters.
Spanish mackerel are commonly caught around the barrier islands too, and by trolling small Clark Spoons plenty of fun-filled action can occur especially with 4 fish on at the same time. Often ladyfish, bluefish, and hardtails will join in on the action. Bottom line, these islands offer a plenty of fishing opportunities for the adventurous angler.